Jewelry by Lady Unique
Peek A Boo Crystal BANGLE
Regular price
Sale price
$75.00 USD
Unit price
per
Sale
Sold out
We call her the peek a boo bangle
Chunky tear drop shaped beads with a opening for a bead to be inserted in the middle. Two curved tubes on each side to accent the otter wrist on soft wire. Made per size so please make sure you select the correct size. If need be please measure so that you do not have to send the item back for a remake.
14k gold filled handmade beaded jewelry with a "unique" design. No ❌ turn no ❌ tarnish
💜 Handmade per order so there may and will be a slight changes with looking exactly like the picture unless it's a really really simple design
💜 Looking for a custom order feel free to email: jewelrybyladyunique@uniquebeads11.com
💜 Buy NOW Pay LATER options are also available
💜 Items ship via USPS
💜Processing time : 7-21 business days (my business days are Monday-Friday)
Things to avoid:

It's best to not wear any gold plated/filled jewelry while entering a public pool, as these contain high levels of chlorine that can tarnish and damage the item. Especially the gold plated.
Gold plated/filled jewelry should also be removed before exercising, as constant exposure to salt and sweat can gradually damage the ornament. If forgotten no problem just wipe down ASAP.
It would also be a better idea to remove gold plated before applying creams, hairspray or lotions that contain a lot of chemicals. Gold filled needs to be removed when spraying any type of chemical.
Share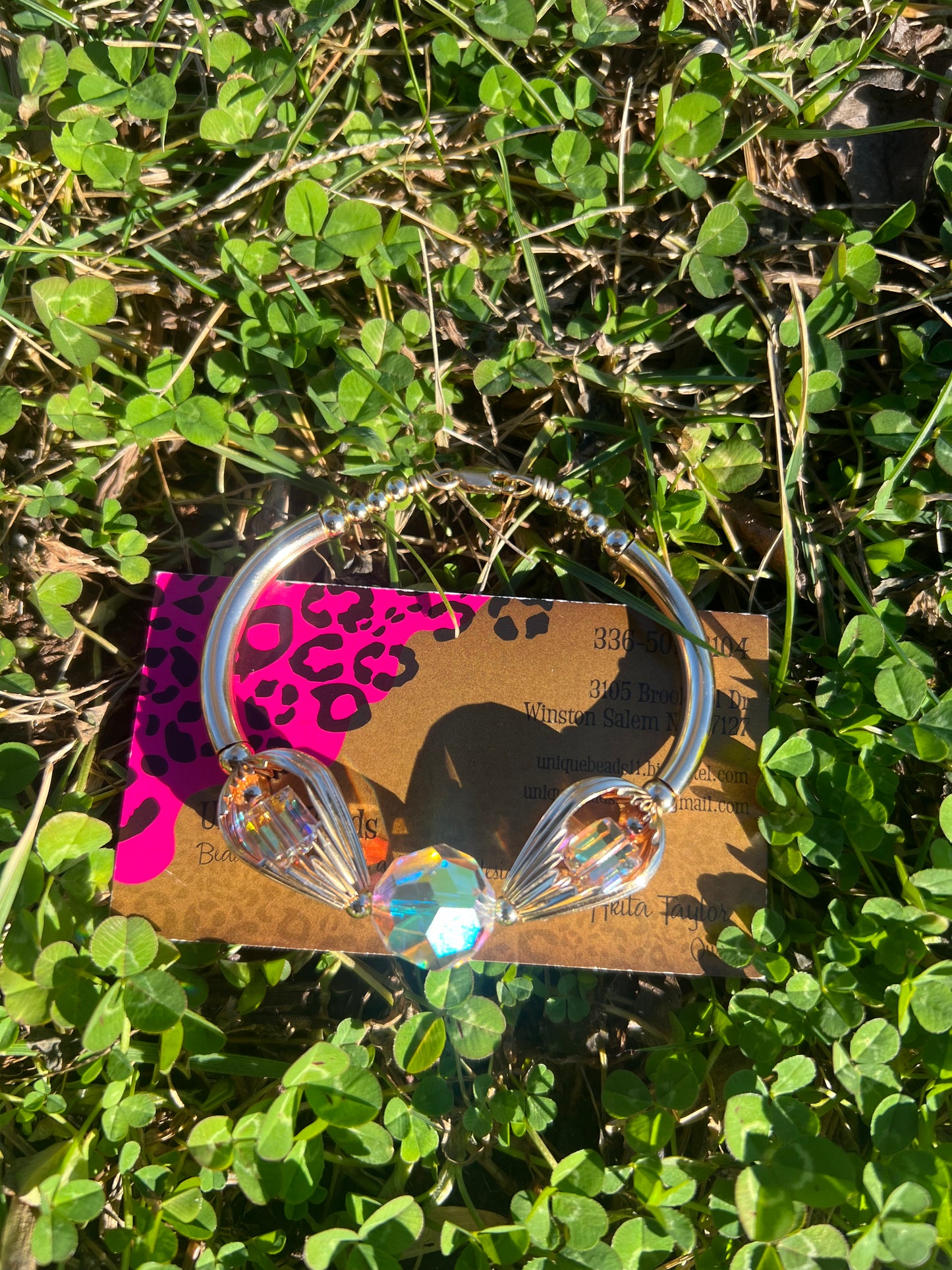 I cant wait to get my peek a boo crystal bangle. I check my phone everyday to see if it has been shipped but it says it is still in transit. Her work is amazing. I love her style. Just so ready to wear my bangle now.